---
---
Holotable is free to use. If you appreciate the ability to play online, you can donate through PayPal using mattmoseley@bellsouth.net. Don't feel like you have to, though.
---
kryptofis 1761
spideyguy0 1695
RossLittauer 1606
johnmichael 1601
Jedicon 1593

About The Holotable
The Holotable was created by Rogue4 and LtPage2 in September of 2004 to satisfy the need for a visible and easily accessible online community for Star Wars CCG players to meet and play online.
Real name: Rustan Sharer
e-mail: rougeldr@hotmail.com
AIM: Hobbie40

I'm 22 and a Biomedical Engineer, hence I leave the programming to the amazing Matt. I run the actual physical server (eventually more than one), and do some basic PR work. I started with SWCCG back with the 2-player Hoth set and haven't stopped since. Feel free to contact me with questions or suggestions. I'm always willing to help (or at least do my best).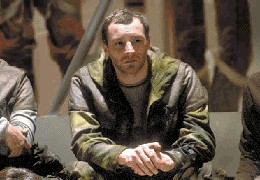 Real name: Matt Moseley
e-mail: mattmoseley@bellsouth.net

I'm 30 and married with a son and two daughters. I work as a software engineer. I've collected SWCCG since Premiere and have played sporadically, though not as often as I would have liked. I am the sole developer for Holotable and Holodeck. I have never played a complete game of SWCCG online. My wife says I actually sort of resemble this guy (I'm certainly not balding, though!).


Holotable: 0.9.9
Holodeck: 0.4.0
Central game server:
Logged on:

Playing a game: